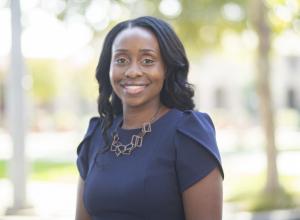 Executive Director, Sow A Seed
Rhodesia Ransom believes that community-focused leadership must be principled, collaborative, and results-oriented.  That's why she's all in for United Way of San Joaquin County.
Shaped by the values of public service, she spent much of her childhood working alongside her grandmother on volunteer projects to connect vulnerable families with food, housing, and other critical services.
After earning her bachelor's degree from San Francisco State University and a Master's in Public Administration, Rhodesia worked in private sector management for fifteen years. She went on to teach graduate-level courses in public finance and business management.
As co-founder and executive director of Sow A Seed Community Foundation, she has championed mentoring and mental health programs for San Joaquin County youth since 2005. Her efforts have helped thousands of youth access stigma-free counseling and support services in public schools.  
As a former city council member for the City of Tracy Ms. Ransom earned a reputation for challenging the status quo and tackling important policies like investing in our youth, reducing homelessness, diversifying housing, and improving accountability and transparency.
Ransom's service to the community includes 7 years on the Tracy Planning Commission where she performed a critical oversight role on new residential and commercial development projects.  She has also served on the San Joaquin County Civil Grand Jury providing oversight to public agencies across our county to improve efficiency and service delivery.
Rhodesia Ransom is a proud member of the City of Tracy where she and her husband raised their three children.