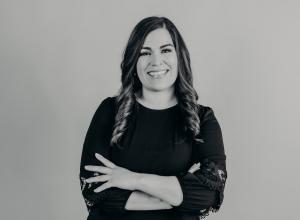 Director of Community Impact & Public Policy
209.695.8898
Zuleima Flores-Abid is a passionate leader for the movement for gender and social justice in Stockton, California and the surrounding region. Previously, Zuleima worked as the Programs Manager at the National Alliance on Mental Illness California office where she worked to engage and mobilize diverse populations across California to break stigma surrounding mental health and become advocates and teachers for their families and their local communities.
In addition to her professional work, Zuleima is a dedicated community servant. In 2016, she founded the Stockton Younger Women's Task Force (YWTF) with the vision to empower and uplift the diverse voices of young women, providing the tools and resources needed to take action on issues that are the most relevant to them. As the Chapter Director of the organization, she has worked to focus on shifting the paradigm for women's rights, gender equality in education, healthcare, local government, and voter participation.
Zuleima is excited to join the United Way team and support the change that has been happening in our region.